Plumbing Remodels and Renovations
Call Today For Immediate Service 707-538-8000
If you are looking for a new look, feel or function for your bathroom, kitchen or other home plumbing environment look no further than GAC Plumbing. We at GAC Company have been creating beautiful bathroom and Kitchen remodels for years, serving truly satisfied customers in the Santa Rosa, Petaluma and Rohnert Park areas.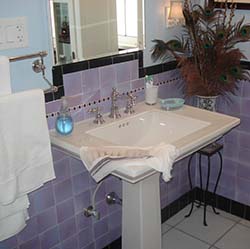 Commercial Bathroom Remodels and residential home plumbing solutions.

The bathroom in a home should be functional and pleasant to look at. At GAC Plumbing Company we help you to design and create just the bathroom you are looking for. We can help you with:
full bathroom remodels
shower, tub and tile upgrades
bathroom design and planning
bathroom hardware and plumbing enhancements or upgrades
green and environmentally friendly bathroom remodels
commode/toilet replacements
steam showers and home spas
vanities
glass shower enclosures

Kitchen Remodels
We have worked with a variety of home owners each looking to customize their kitchen with a remodel that suits their unique tastes, budget and existing structure. You'll find that our experience helping home owners with a multitude of different requirements has allowed us to develop the background to work on your particular needs with clarity and responsiveness. We can help you with:
kitchen sinks
kitchen countertops
kitchen design and planning
green and environmentally friendly kitchens
kitchen plumbing appliance installs and upgrade
faucet and sink/basin hardware upgrades
When you are ready to begin looking at the options for your kitchen, bathroom or other plumbing related remodel call GAC Plumbing Company, the remodel experts.

Call Us Today:
We're just a phone call away!
(707)-538-8000